JOIN THE COMMUNITY!
Together.eu is a community of people who believe in democracy and who want to give it real meaning as the next European elections approach. It connects people from across Europe to meet, share knowledge and learn new skills, all while encouraging others to vote in 2024. Sign up here to get involved - the more people vote, the stronger our democracy becomes!
Join together.eu and stand up for democracy!
European Elections 2024
The European elections are held every five years giving you the chance to select who will represent you in the European Parliament and help decide what kind of future you want for Europe and Ireland. The next European elections will take place on 6-9 June 2024.
European elections: what they are and how they work
Check the register
Youth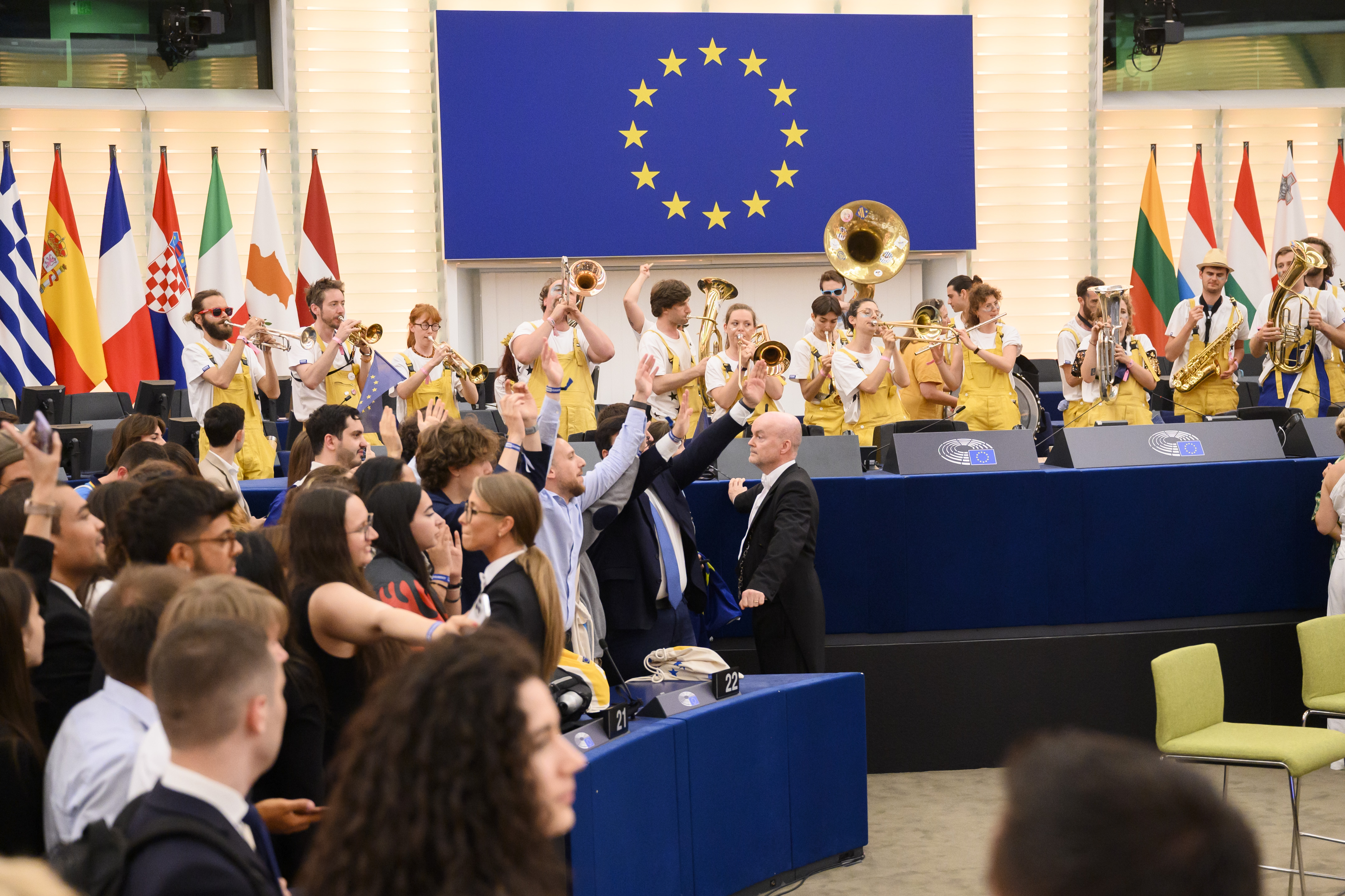 Welcome to the Youth Outreach page of the European Parliament Liaison Office in Ireland. Here you will find lots of information about our programmes and competitions for young people.
Ambassador School Programme
Euroscola
Classroom resources
School visits
Press & Media
Find up to date and relevant information including Press Releases, Newsletters and contact information.
Journalists
There are 705 members in the European Parliament, elected across the 27 Member States of the EU. Ireland has 13 MEPs representing Ireland's three constituencies, Dublin, South and Midlands-North-West. Members of the European Parliament are elected every five years. The next European elections take place in June 2024.
You will find more information about your MEPs at the link below.
The European Parliament Liaison Office provides information on the European Parliament's role and powers, on the Irish MEPs and their activities and on issues currently being considered by Parliament which are of significance for Ireland and for Europe as a whole.
Our press section deals with queries from journalists and provides information for those journalists wishing to attend plenary sessions.
Our range of services include:
information on the European Parliament and on the role and work of Irish MEPs
assistance in accessing European Parliament reports, resolutions or other documents
information on European elections in Ireland
assistance with provision of speakers for events/presentations
information on European Parliament activities with schools
information on applying for a traineeship or on recruitment procedures at the EU institutions
advice on EU citizens' rights
information on visiting the European Parliament in Strasbourg or Brussels
advice on submitting a petition to the European Parliament or making a complaint to the European Ombudsman
provision of leaflets, maps, wallcharts and other publications on the European Parliament
Our address is:
The European Parliament Liaison Office in Ireland
12-14 Lower Mount Street
Dublin D02 W710
Tel.+ 353 (0) 1 605 7900
Email: epdublin@ep.europa.eu